Warranty
Cub Cadet stands for superior performance and durability across our product range. Our products are meticulously manufactured and undergo rigorous quality control to ensure longevity.
We take pride in offering industry-leading warranties that allow you to enjoy your Cub Cadet for many years. This includes a 2-year warranty for domestic use on all Cub Cadet mowers.
Please note that warranty periods may vary based on the product category, specific models, and the intended application (e.g., commercial use).
Cub Cadet Warranty Statement
Warranty Terms & Conditions
Steelfort Engineering Ltd warrants to the original retail purchaser subject to the following conditions and limitations: that the purchased Cub Cadet product and engine is free from defects in material or workmanship. It excludes wear and tear, or any damage caused by misuse or abuse. The warranty period commences upon the date of the original retail purchase and shall apply for the nominated period from the date of purchase.
The warranty also excludes fair wear and tear and any damage caused by misuse or abuse. Parts such as blades, bump knobs, outer spools, cutting line, inner reels, starter pulleys, starter ropes, drive belts, saw blades, guide bars, cultivator tines, spark plugs, carburettor adjustments and filters, which can be subjected to use beyond their normal intended working capacity, are also excluded.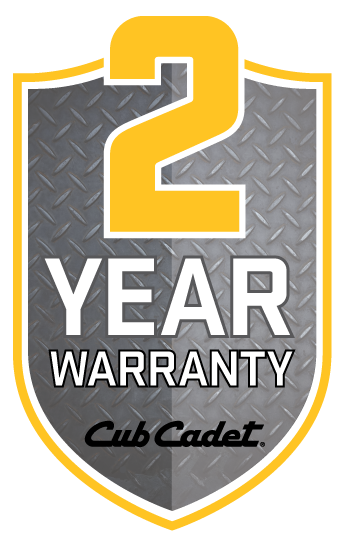 Don't miss exclusive offers, new releases and product tips in our Newsletter